3 – Glutathione Plus • Immune Defense Plus • C Plus (30 count each)
$64.99
(1) Glutathione Plus (30 count) –

Detoxification of damaging free radicals are key to optimal liver health, immune system functioning, and slowing energy production in the cells. This can lead to build up of toxins in the liver and other organs, damage to cells requiring more cellular repair, and the inability of energy production.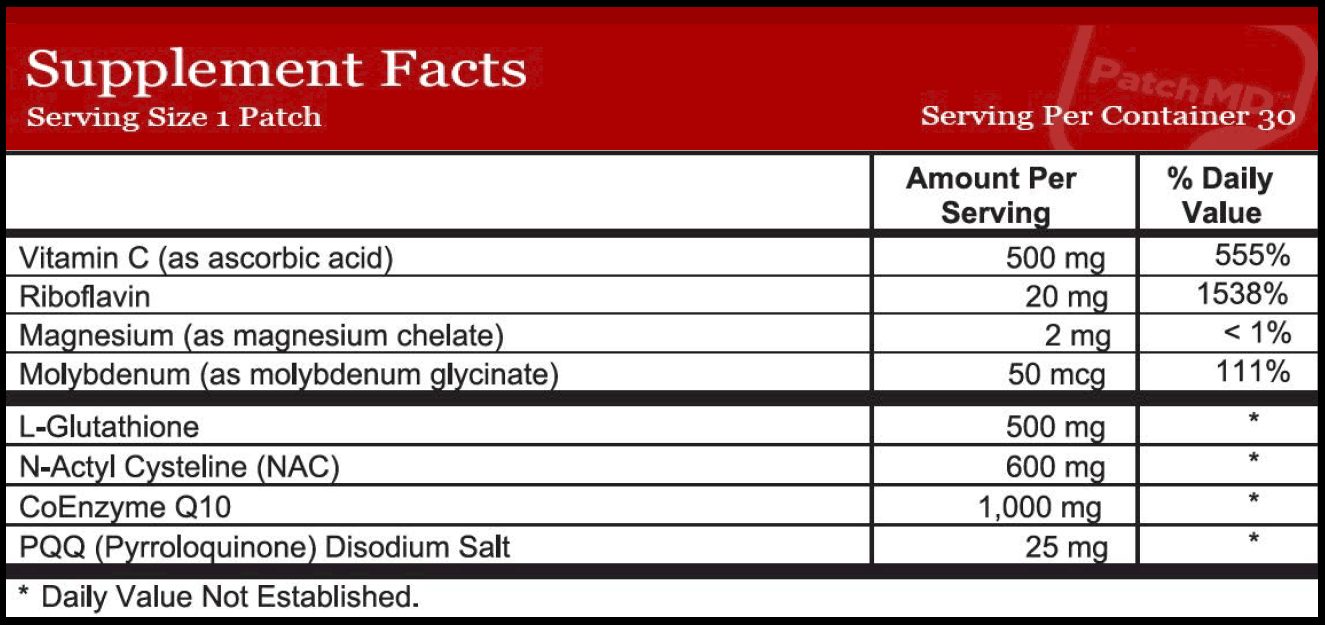 (1) Immune Defense Plus (30 count) – Immune Defense Plus is the first and only supplement to combine immune support for the liver and antioxidant support all in one topical patch. This unique combination of immune defending herbs, mushroom extracts, and antioxidants enhances the body's ability to fend off the constant bombardment of possible infections and other invasions to the immune system.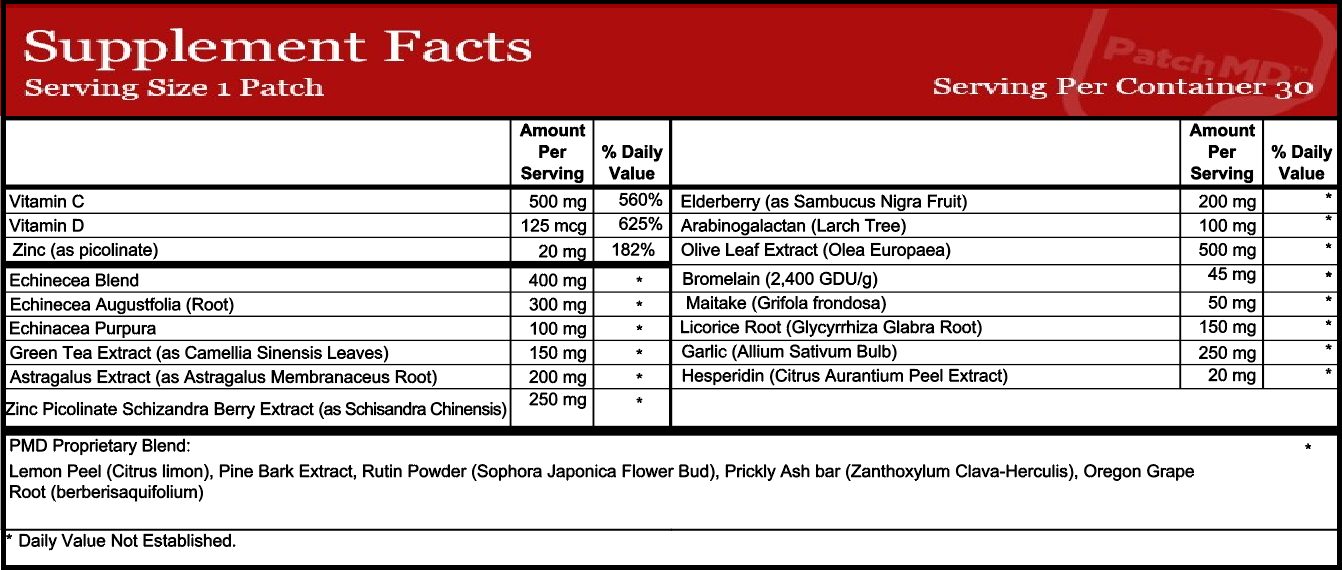 (1) C Plus (30 count) – Vitamin C is a water-soluble nutrient with revered antioxidant and immune supportive properties.*

*These statements have not been evaluated by the Food and Drug Administration. This product is not intended to diagnose, treat, cure or prevent any disease. Patches provide the unique benefits of:
• Easy to use topical patches
• No pill swallowing
Directions: Apply patch daily to an area with little or no hair, i.e., shoulder, back or hip. For best results, it is recommended to wear PatchMD patches for 8 hours. There is no additional benefit wearing the patch longer than 8 hours. Patches can be worn during sleep. Avoid using any lotion or cream in the same area as it will inhibit absorption. Patch is not waterproof. It is ok to wear multiple patches at a time.
PatchMD products are Latex, Lactose., Gluten and Sugar-free
ALL PATCH ORDERS INCLUDE 30 PATCHES (30-DAY SUPPLY)
All Sales Are Final – No Returns